Why Choose YourMarketer
Get quality marketing without the hassle of training new-hires.
We provide a platform for companies and marketers to find each other and work on key projects to keep business going. By focusing on industry segments, we are able to match up marketers that understand the specifics of your industry and know how to make marketing work for you.
Economic Edge
Even during tough economic times, you need to maintain your marketing edge to keep your business running and gain new clients. Working with marketers who understand the specifics of your business and industry can be the difference between success and failure.
Intuitive Platform
Our platform is secure and offers a simple workspace where you can post your projects, receive quotes from freelancers, and interact with them. No need to hunt through thousands of people, wondering if you are going to get someone good or if they understand your business. We take the guesswork out!
Professional Services Industry Focus
We specialize in serving the professional services sector, screening and accepting only exceptional marketing freelancers, so you get the best of the best.
Industries we serve:
Accounting, Tax and Consulting
Legal
Management Consulting
Financial Services
Technology
Matched for Success
What happens if you later want to hire a freelancer you are working with? Great! We couldn't be happier! We want both your business and our marketing freelancers to grow and succeed.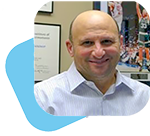 "Working with YourMarketer could not be easier. We use them for all of our daily marketing needs, from marketing strategy, social media and advertising. We even had them help us market our business launch!"
Paul D. Weinberg, Co-Founder and CEO of CPA EXCHANGE LLC
SUBSCRIBE TO MARKETING TIPS FOR GROWTH
Sign up to receive our articles on marketing topics to help your business grow. Don't worry, we will only send the good stuff!