SETTING YOUR MARKETING PLAN TO GENERATE REVENUE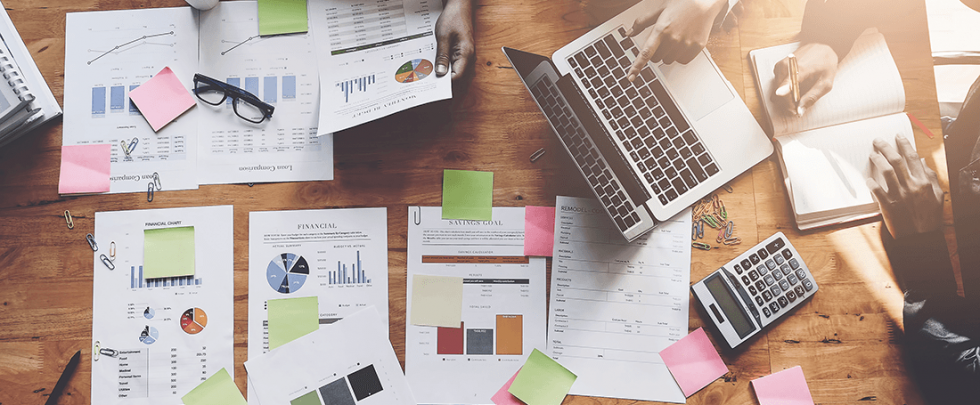 Most business people agree that good planning is essential for success.
Even so, it is surprising how many companies don't create a thorough marketing plan to generate and manage their customers.
A marketing plan is a detailed roadmap that outlines all your marketing strategies, tactics, activities, costs and projected results for a period of time.
Your marketing plan keeps the team focused on your specific goals — and it's a critical resource for the entire firm.
A good marketing plan typically includes:
Firm's financial goals and segment/service goals
Positioning strategy
Brand strategy
Product/service overview
Marketing activities by segment/services with budget for each
Sales plan for business developers
Major marketing campaigns and events
Detailed budget for activities
Dates to review progress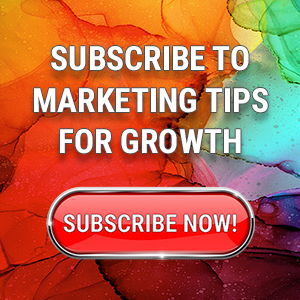 It takes time to develop a solid marketing plan, but it's important because it ties all of your activities to tangible goals. It's also a great opportunity to focus on the future, generate new ideas, and inspire your team.
Even a simple marketing plan is better than none, but when you invest more effort upfront, you'll have a better roadmap toward your goals.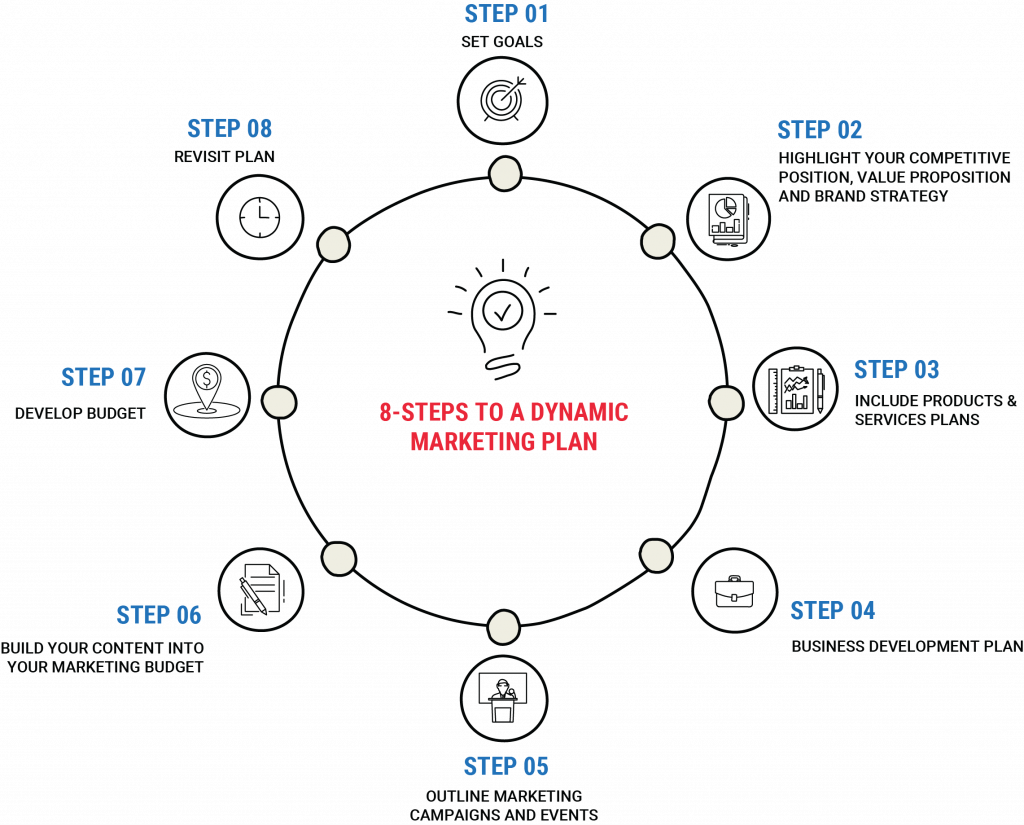 8-STEPS TO DEVELOPING A DYNAMIC MARKETING BUDGET AND PLAN
1. Set your annual goals
Build your entire marketing plan to achieve the goals that you define:
Quantitative (numeric) goals such as total revenue, profit, number of clients, projects sold, and breakdowns by service or industry channel as needed.
Strategic goals for example, you may want to expand into a new geography, enter a new industry channel, or reposition your brand to reflect a changes in your business.
2. Highlight your competitive position, value proposition and brand strategy
Your positioning strategy defines how you'll differentiate your offering from your competitors.
Your value proposition defines the primary value you deliver: operational efficiency, product leadership or customer intimacy.
Your brand strategy defines what you stand for and how you'll communicate with the market.
3. Outline any plans for your products & services 
If you need to strengthen your services to better deliver on your value proposition, address those issues in your plan.
Purchase a firm with the services you need – will require onboarding by marketing and integration into the firm.
4. Develop your tactical business development plan 
The number of business developers you'll need and the markets they'll target (if your firm uses them)
Whether you'll need to hire, train, or develop new compensation plans
Determine your priority markets, industries or client segments; if you have a list of key prospects, include them. Create priority segments for your groups
Your plan for managing current clients
Plans for launching any new industry or service channels and driving revenue through existing channels
5. Outline your major marketing campaigns and events
Outline your major campaigns and events for the year. You'll need to set your budget too, so the more planning you do now, the better. Your plans should include:
The major campaigns and events you'll run to generate leads, nurture customers, close, and/or market to existing customers
The activities you'll use (for example, email, online, print, telemarketing, trade shows, publicity, etc.)
Tools, technologies or resources you'll need that will require an investment of money and people – for example, a new website, an email service provider, a new piece of software
Your ROI and other financial goals
6. Build your content into your marketing budget
Include the timing for your newsletters and articles that are distributed by industry/service channel and budget associated with external ghost writers and graphic designers
Don't forget you can turn your content from articles into webcasts, association presentations and social media posts
7. Develop a budget
Budgeting doesn't need to be a difficult process. Many firms estimate or base their budget on the previous year. While an estimate is better than nothing, you will have a more effective budget if you've defined your major campaigns and needs and associated the costs to each activity. You are able to develop better numbers that are tied to results.
You can also use ROI from your previous year's activities to determine the appropriate total budget for your marketing efforts.
8. Revisit your plan regularly
The planning process itself is incredibly valuable, but if you don't review the plan regularly, it's easy to lose focus. Set up defined check-in times to revisit the plan and measure your progress.
---
Give us a call (203) 894-6473 or email us at hello@yourmarketer.com.
May 17, 2020