MAKE AN IMPACT WITH YOUR SALES & MARKETING MATERIALS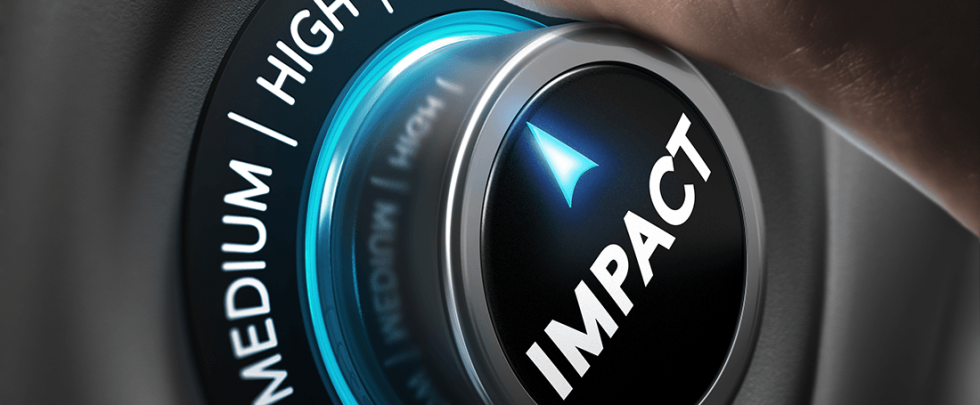 What happens when you give a sales presentation? Or leave behind a company brochure? Do your sales and marketing materials reinforce your messages and make an impact?
It is critical to have outstanding materials when selling B2B products and services. They reinforce your brand identity and brand message, and when done well, can create a positive, long-lasting impression on your targets and prospects.
Sales and marketing materials help to educate, communicate and reinforce your message to your audience.
They include:
Articles/White papers
Brochures
Case studies
Newsletters
Online flipbooks
PowerPoint presentations
PowerPoint templates
Proposal templates
Service/Product sheets
Websites/Microsites
When done well, your materials should align with your sales process. Your content should answer a prospect's question at each step of the sales process, allowing them to quickly understand and absorb your information so they can move on to the next stage in the sales process.
The goal is to lead the prospect to pre-qualify your firm as one they wish to speak with and do business – demonstrating your expertise by answering their key questions with your materials.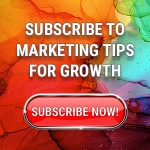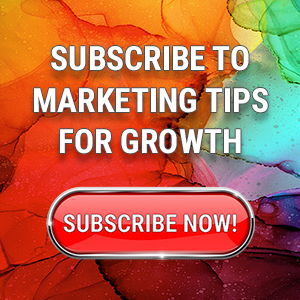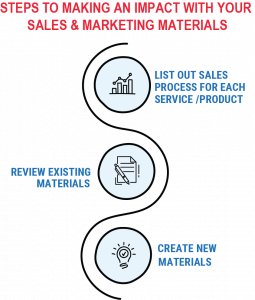 Three Steps to Making an Impact with Your Sales & Marketing Materials
STEP 1. LIST OUT YOUR SALES PROCESS FOR EACH OF YOUR PRODUCTS/SERVICES
Brainstorm what materials would be the ideal way to answer a prospect's questions at each step of the process
STEP 2. REVIEW YOUR EXISTING MATERIALS
Review each piece determine and if it can be used or modified, and if it answering a prospect's question(s) for that the sales process stage
Ask for feedback on if the piece and if it is still valid to use from your partners/sales team point-of-view
STEP 3. CREATE NEW MATERIALS
Outline what content needs to be contained in each piece
Make sure the piece is delivered at the right time during the sales process
Don't forget your brand strategy! Make sure each piece of content drives your firm's brand and brand message
Get multiple external vendor quotes to ensure that you're getting the best quality for your value
Research and write the content copy, using a ghost writer if necessary to meet your deadline
Design and produce your materials
Create a "How-to-Use" guide for your marketing materials so everyone knows what the purpose of each piece is and when/how to use it
When done well, your materials can help you move prospects along the sales process quickly, bringing them a step closer to choosing to work with you.
---
Need help making an impact with your materials? Give us a call (203) 894-6473 or email us at hello@yourmarketer.com.
April 2, 2021