CREATING OR UPDATING YOUR WEBSITE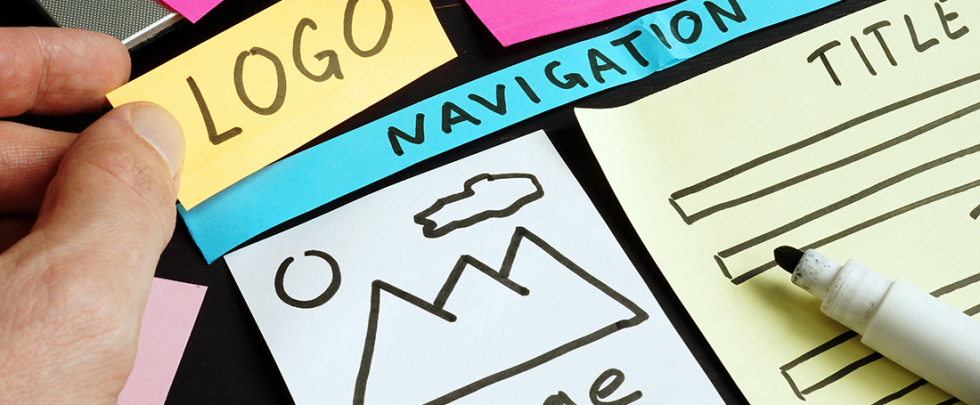 Does your website reflect your company's quality of work and make it simple for visitors to navigate and find your products and services while understanding your brand's value proposition? Or does it look dated?
Your website is an incredibly powerful sales & marketing tool. Today, your business prospects are searching the internet to find solutions to their problems, find vendors to help them, and learn more about other companies.
And whether they learn about your company online or by word-of-mouth, they're going to review your website before doing business with you.
 Your website can:
Support your brand
Generate leads
Nurture existing leads
Deliver content
Provide information about your products & services
Communicate with your existing clients
Generate publicity
So why aren't you giving it the attention it deserves?
Your website is more than just an interactive brochure -- it can convert visitors into prospects and clients. It's an extension of your brand and an example of the quality of work you do.
Although a website can be a substantial investment, it doesn't need to be expensive; it just needs to effectively communicate with your market and support your brand. If you develop your website with meaningful content and with some basic audience targeting from the onset, you will set yourself up for success.
Remember, updating your website regularly will keep your target audience engaged and will help with your SEO. You want to update your website with fresh content on a regular basis, especially your homepage.
Below is a checklist to help you get started when hiring someone to create or update your website.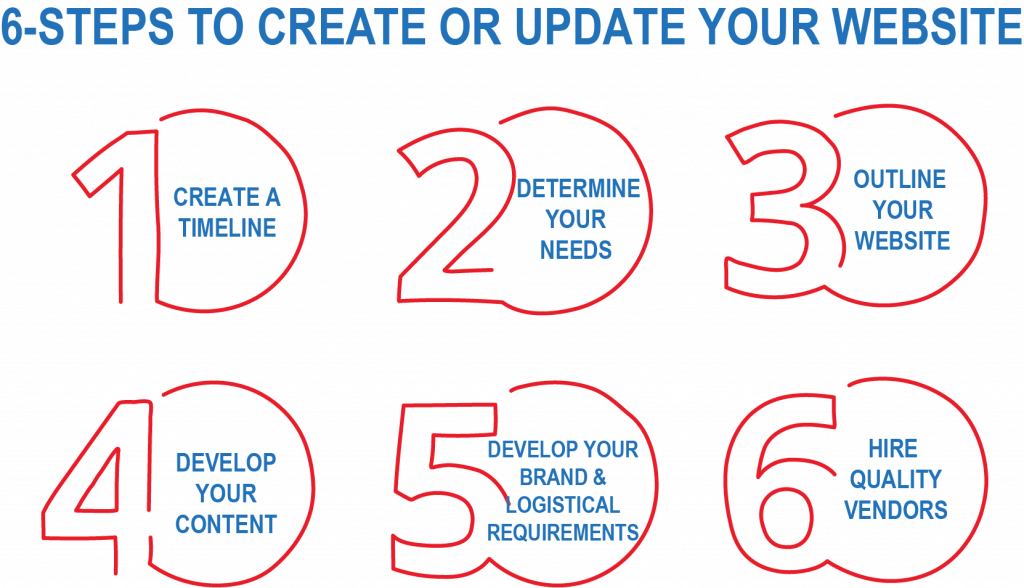 6-Steps to Create or Update Your Website
STEP 1. CREATE A TIMELINE
What are your main deadlines? Work backwards from them to create your project timeline giving yourself plenty of leeway since website projects can easily hit snags.
STEP 2. DETERMINE YOUR WEBSITE'S NEEDS & FUNCTIONS
Before you go out and hire a website designer or developer, decide what it is you want your website to accomplish. What is the goal of your website?
How the site will support online and traditional marketing campaigns.
How the site will help you generate leads, nurture prospects, communicate with your market, process orders, etc.
The information and functionality you believe you'll need.
Whether a basic design is fine or whether you'll need something more unique and customized.
Determine whether you want to let clients access their records on the site.
Evaluate other functionality such as search, calculators, video, testimonials, or other capabilities.
STEP 3. OUTLINE YOUR WEBSITE
It is important to have a thoughtful approach to navigation from your user's perspective. Create an outline starting with your homepage of all the pages and supporting pages, trying to limit the number of clicks it takes a user to find key information.
STEP 4. DEVELOP YOUR CONTENT
Determine a preliminary game plan for your internet marketing efforts so that your site can support them.
List the "users" who will visit your site: new prospects, existing prospects, customers, partners, media, job applicants, vendors, etc.
Develop a list of the information each user wants to find on your site.
Review competitor and other industry sites for additional ideas.
STEP 5. CREATE YOUR BRAND & LOGISTICAL REQUIREMENTS
Like your sales literature, your site should convey your brand. Use your regular color palette, fonts and personality traits as much as possible.
Determine who is responsible for website updates and managing the content on the site.
Identify any user guides you would want to have from any vendors going forward once the site is live.
STEP 6. HIRE QUALITY VENDORS
Unless you have an in-house web development team, hire quality vendor(s) to handle the design, writing and/or programming. Carefully review their past work and talk with recent clients to make sure you're comfortable with their strategy and skills.
---
Need help making an impact with your website? Give us a call (203) 894-6473 or email us at hello@yourmarketer.com.
September 2, 2021